200
+ NUMBER OF UNIVERSITIES
About Us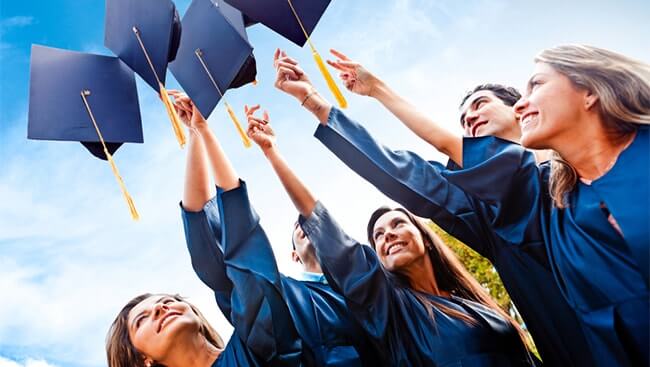 Wikati Education is one of the leading education consultancies and International student recruitment consultants and is into business for over 13 years. The company assists several universities and colleges throughout the world in recruiting students for undergraduate and postgraduate courses through its various offices in London(UK), Nigeria, India, Thailand and Vietnam.
At Wikati student satisfaction and quality advice carries utmost importance. Study abroad can be an opportunity of life time and it requires proper planning and guidance. This is where our experienced consultants play a major role in laying the pathway and setting the guidelines for the student's future. We assist them to identify right career path and most suitable course for their career growth, offer counselling on various career opportunities after education, life and culture in overseas destinations etc. Visa facilitation is also provided by our team of experts. We yearn to provide best options to students for their academic and career progression.
Who We Are
Our focus is to help students take the right decision and to make most of the opportunities available to them in achieving their aspirations. We provide students a path to choose a course leading them to a great career with a smooth transition in the future. Our students receive personalized attention in a dynamic and supportive environment that equips them for a better life at overseas University/College.

We at Wikati assure of the complete professional service. Our mission is to provide ethical and first class quality service to all our stakeholders. We adopt every measure to ensure that our core values are always upheld by our team members. To succeed in our mission, we have a team of well trained counselors who have rich experience and thorough understanding of the admission and visa process.

The accomplishments of our students reflect our commitment to quality. Our students have excelled in their fields of study and have successfully progressed into working life. We are proud to help our students in realizing their dreams and we rest in their satisfaction and success, thus, driving us to keep a constant touch with our students.